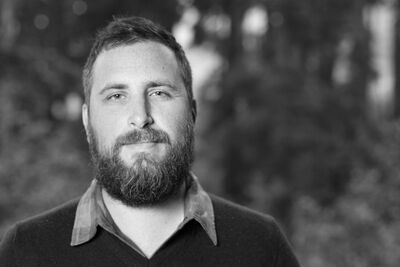 During his 13 years in the game industry, Raphael has held the positions of creative director, narrative director, producer, designer, and writer on multiple award-winning game titles. He has been instrumental in launching successful game franchises at Relic Entertainment, including Warhammer 40,000: Dawn of War (7.5 million franchise units sold), and Company of Heroes (4 million franchise units sold).
He has contributed to several critically acclaimed games, including Company of Heroes (as Producer), the highest-rated real-time strategy game of all time, and Far Cry 3 at Ubisoft Montreal (as Narrative Director), and has led complex large-scale development efforts including the cross-platform action blockbuster, Warhammer 40,000: Space Marine (as Game Director). Raphael has spoken on the topics of IP development and leading creative teams at several industry conferences including GDC Online, MIGS, and the Canadian Games Conference.
In addition to his work in games, Raphael has extensive experience in transmedia IP development, and has been a creative advisor to over a dozen major entertainment companies including Activision, Blacklight, BigPoint, GameForge, Radar, City Interactive, and WorldTribe Media.