Emily Claire Afan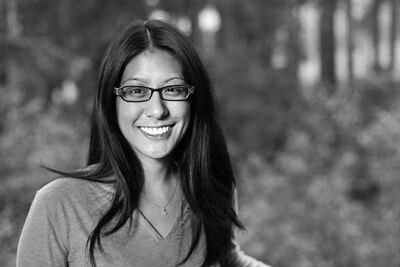 Emily Claire Afan is a Toronto-based communications consultant, specializing in editorial and PR for games and interactive digital media. In her 14 years of experience as a published journalist, she has written and edited for a number of national consumer and entertainment trade publications, with a concentration on the Canadian screen-based and global kids entertainment industries. Those publications range from Canadian Family and Canadian Living to Playback, KidScreen, and Cartt.ca, among others.
Her current projects include serving as communications manager for Gamercamp, Canada's games festival, where her primary duties include publicity, overseeing Gamercamp Magazine as editor-in-chief, and co-organizing the inaugural ROM Game Jam in partnership with the Royal Ontario Museum and the University of Toronto. Emily's client list includes Nordicity, Sago Sago, Little Guy Games, and Breakthrough Entertainment's new media division, to name a few.
She is an active member of the IGDA Toronto steering committee where she co-organizes and publicizes its monthly events, aimed at professional development for the thriving Toronto game development community, and participates in a game jam once a year.